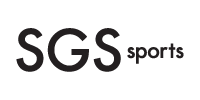 CAREER OPPORTUNITY
Web Coordinator
SGS Sports Inc. is a privately owned swimwear company based in Montreal that made its reputation by creating great success with the brand name, Body Glove (bodyglovegirl.com). Body Glove is a leading worldwide action sports brand and SGS Sports Inc. is its major licensee in North America. We have also developed our own private brands of ladies swimwear, Eidon (eidonlife.com) and SKYE (skyeswimwear.com), each targeted towards a distinct clientele.
Body Glove is the ultimate sun-and-surf brand. Our commitment to your multifaceted lifestyle includes a special line of swim fabric activewear that can be worn both in the water and on dry land. Vibrant colors, fun prints, cuts that fit your body (like a glove, some might say) – that's the BGW way.
Eidon was created to stoke the adventurous flame inside all of us. Active ladies who live for discovering new places, basking in the fresh air, and chasing the surf all year 'round, this one's for you. At Eidon, our philosophy – "live, travel, surf" – is more than just a phrase. It's a lifestyle.
SKYE is all about celebrating the female form in all of its diverse glory. Our varied collection of swimsuit styles and broad spectrum of coverage means that you can join the body positivity movement in a way that makes you feel comfortable – and above all, beautiful!

JOB OVERVIEW
We are currently looking for a web coordinator to work from our offices (located at 6400 chemin de la Côte-de-Liesse in Saint-Laurent), reporting directly to the Digital Marketing Director. Note that, due to the current situation with COVID-19, we are temporarily prioritizing work-from-home.
With the web designer's support, this person will be implementing digital marketing campaigns for the Eidon and SKYE brands while providing an exceptional experience for our customers and our collaborators through social media.

RESPONSIBILITIES
Manage product tags and SEO in the content management system of our online stores

Optimize blogs articles and newsletters for search engines

Deploy content created for social media (in English)

Interact with fans, customers, and collaborators through social media (in English and French)

Coordinate orders and shipments for our collaborators and winners from online giveaways

Support the Digital Marketing Director in the deployment and monitoring of various digital marketing initiatives

REQUIRED EXPERIENCE
Any content management systems (Shopify is a +)

Management of social media in a B2C context (Facebook, Instagram, Pinterest, TikTok & YouTube)

Newsletter platforms (Omnisend is a +)

Use of the Microsoft Office suite (Excel & Word)

Bilingual (English & French: 5/5)

CAN BE AN ASSET
Knowledge of the Adobe Creative suite

Knowledge of the surf and swimwear industry
To apply, please send your resume to raphaelc@sgssports.com